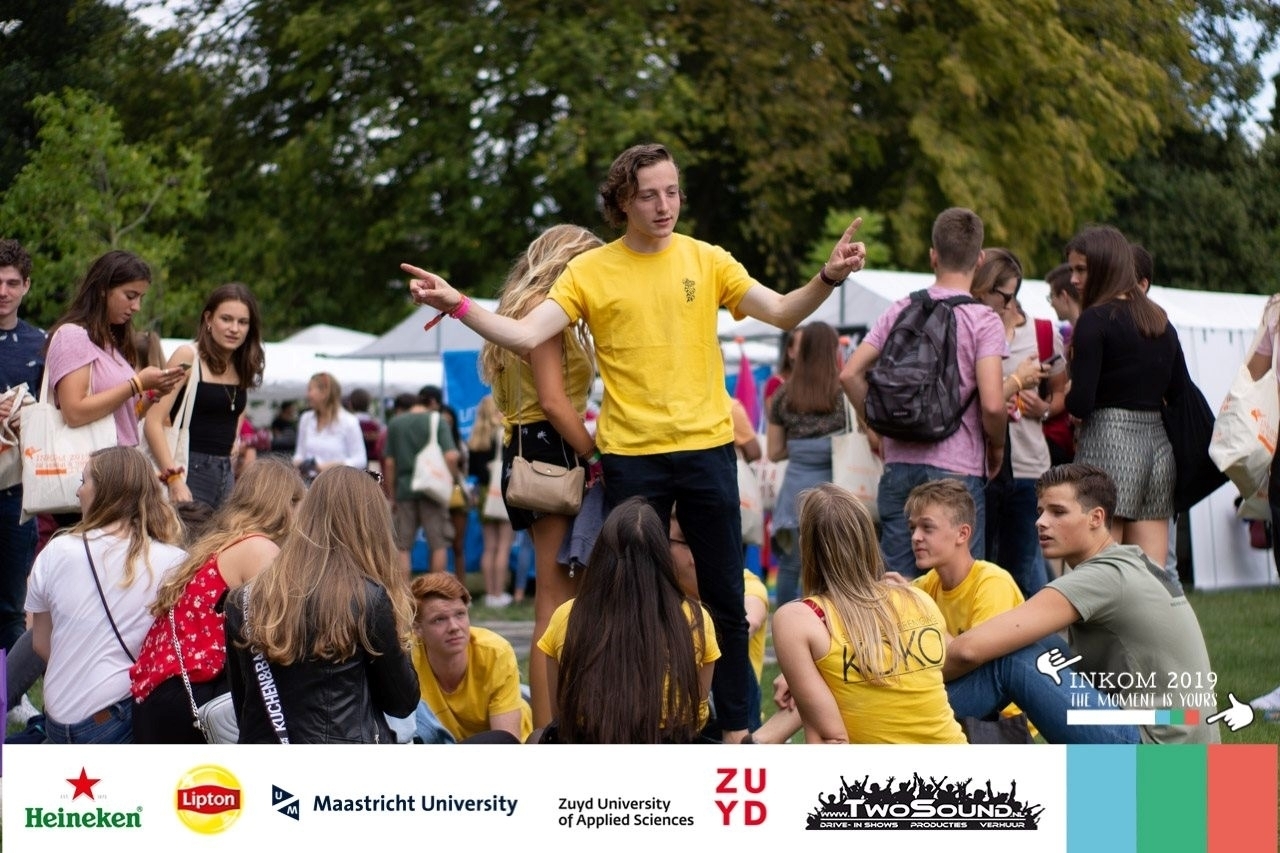 The INKOM gives every new student the chance to discover what it really means to be a Maastricht student. It's a fantastic week with unique activities and big parties. Senior students also get the chance to relive their experiences: as a mentor!
As a mentor, you will be responsible for a group of 10 to 12 new students together with another INKOM mentor. As a mentor, you answer their questions, you make sure that everyone can participate in online events, and you help them get to know the other students, so they have a great start of their time studying in Maastricht! This will give you access to the digital INKOM platform, and you are one of the few students who have the opportunity to participate in the physical events!
Mentor Instructions
Once you are registered as a mentor, you are obliged to attend two mentor instructions. The first mentor instructions will be given in June. The second mentor instruction will be on the first day of the INKOM.
Questions?
If you have any questions you can contact our secretary Doris de Kok via email on secretaris.inkom@maastrichtuniversity.nl or call 043-3885339.